Hockey is a sport in which two teams compete against each other by using a hockey stick to manipulate a hard, round ball or disc known as a hockey puck into the opposing team's net or goal. Ice hockey and field hockey are the two varieties of hockey.
What is ice hockey?
Ice hockey is a fascinating, long-running sport with numerous betting options for players. Ice Hockey is particularly popular in frigid nations like Canada, Finland, and Russia. Hockey is an exciting, forceful, and fast-paced sport played on ice. Ice hockey events are held on a regular basis and are overseen by respected organizations.
In an ice hockey game, there are two teams, each of which contains six players (5 players, one goalkeeper). A hockey game is divided into three periods, each of which lasts 20 minutes. The team with the most goals wins the game.
Extra time will be played if the two teams are tied (5 minutes). If there is still no winner after 5 minutes of extra time, the game will be decided by a shootout (a type of penalty in football).
Ice hockey is an appealing activity that players should attempt at least once, thanks to its high level of competition, strong competition, and diversified betting odds.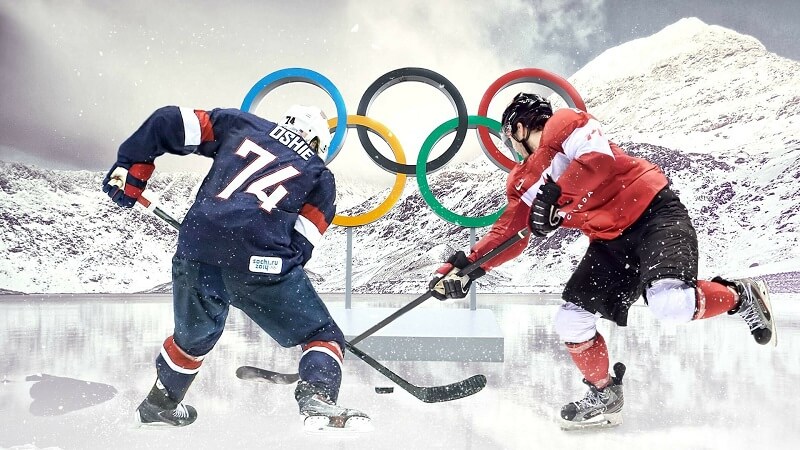 Kinds of ice hockey betting
Ice hockey betting odds before the game: Pre-match Ice hockey betting odds are available from a number of bookies.
Game lines:
Line (full goal handicap)
Total (over/under for the entire match)
Money line – the main bets for the entire match (win or lose the whole match).
Note: Extra time and the Shootout will be included in Game Lines bets (if any).
3-way: 3-way bets can only be computed during game time (60 minutes including 3 periods of 20 minutes). If there are any overtime outcomes, they will not be counted. Just like Game Lines, it includes:
+ Line
+ Total
+ Money line
Alternative Puck Line 2-way: For example, if A has a -2.5 handicap, they must win by three goals or more to win the wager.
Alternative Total 2-way: Total goals are overwhelming. Players can choose from a variety of odds at the bookie. Of course, the larger the prize, the more difficult the probability.
Team To Score First: It's a 3-way bet on who will score first. "No 1st goal" wins if neither team scores.
Last team to score: It's a 3-way wager on which team will score last. "Neither" wins if neither team scores. 
Note: this occurs when no team scores during the match, implying that neither team scores first. As a result, the odds of "Neither" in Team To Score Last are also "No 1st goal" in Team To Score First, which is the official 60-minute score of 0-0.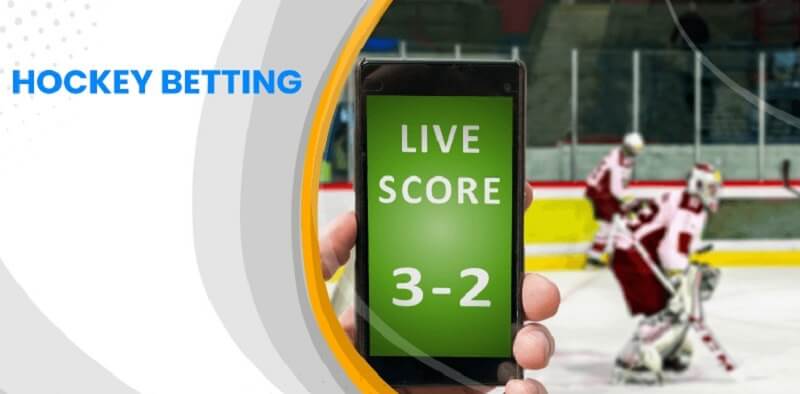 Winning margin: How many goals does it take to win? The bookie, for example, offers odds for the following scenarios:
+ One goal
+ Two goals
+ Three goals
+ Four goalsor more.
The team that scores first wins the game: The contest is won by the team that scores first. There are two options: "yes" or "no."
Correct score: There are several different ways to gamble on the precise score of a match.
Double chance: There are three possible outcomes: A wins
+ Awins or draw
+ B wins or draw
+ B wins or A wins (no draw)
Game Total- Odd/Even: Even or odd is the total number of goals scored. This wager contains the outcome of the overtime period (if any).
Period with the highest score: Which period will have the most number of goals? Ice hockey is played in three main innings, each of which might have the same number of goals. As a result, this bet will have four ways, each of which corresponds to one of four possibilities:
+ 1st period: The first period had the most overall goals.
+ 2nd period: The most overall goals were scored in the second period.
+ 3rd period: The third period had the most overall goals.
+ "Tie" occurs when two or more halves have the same maximum number of goals.
1st Score Start Time: The game's first goal is scored either before or after the stated time.
Race To 3 Goals: which team is the first to score three goals? If no team scores three goals in a three-way bet, the bet is void and the money is returned to the player.
Will the game be decided by a shootout?
Is the game going to a shootout? The match will go into overtime after the three major innings are completed. If the match is still tied after the "over time period," the match will be decided by a Shootout.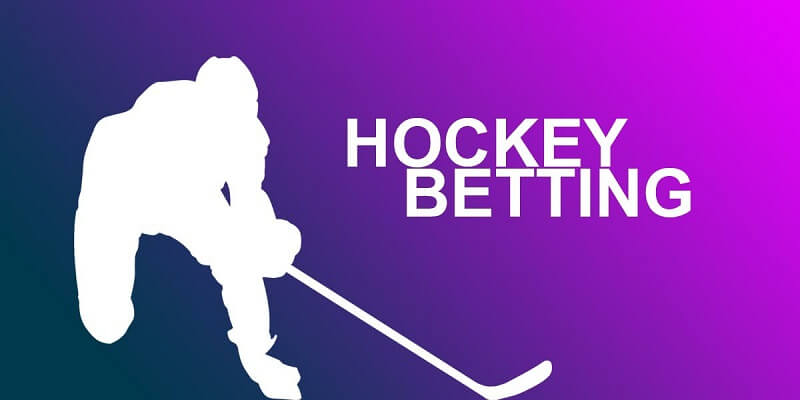 What time does the game end?
After Regulation, Overtime or Shootout? This is a three-way wager.
Will the game go to extra time?
Is the game a stalemate after regulation and overtime?
Note:
If the three official competition periods do not identify the victor or loser, the two teams will play Overtime and even Shootout if the game is still tied after extra time.
As a result, the odds for betting on regular time or incorporating extra time must be explicitly disclosed.
3-way betting usually applies to regular time, whereas the remainder of the ice hockey bets includes extra time.
Where to bet?
Ice hockey betting can be experienced and approached by wagering little sums if you are unfamiliar with the rules of the game. When you understands the game's regulations thoroughly, you can bet a higher amount.
Ice hockey betting necessitates a thorough understanding of the issue as well as the identification of a fair and reliable bookmaker. "iVIP9", and "EU9 (EUBET)", particularly "MAXIM88", are several bookies which you should take into consideration at this time. Let's get started on your wager right away.
Online Casino Singapore for Baseball Betting